A Letter from Bill Haskett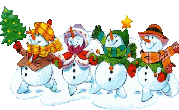 November and December are the months that Advantos Systems thanks our clients and plans for the new year. Our development and marketing groups review and update our three-year plans to make sure we have the focus and resources required for our future growth. This is the start of an exciting year for us as we roll out our new Advantos ERP v7 enterprise application. If you plan to upgrade, just contact our office so we can schedule the changeover. For those currently using payroll or the apartment/commercial modules, payroll. will be ready for deployment in the 1st quarter of 2012 and the apartment/commercial module will be ready in the 2nd quarter of 2012.


In This Issue


New Address
Our address has changed. Please direct all payments and correspondence to us at:

P.O. Box 3545
Lacey, WA 98509-3545.


Resources
Advantos resources include administrative help, on-line help for each web form, and telephone and email support for our Advantos ERP application.


Partner News
Vantage Community Management, located in Olympia, WA, is one of our many clients located throughout the United States.