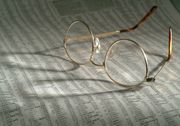 Introduction
The purpose of this process is to ensure the proper posting of charges, credits, and receipts to customer accounts, using correct source codes to tie the transaction to the proper G/L account number, and ensuring accurate balance information for reporting on customer invoices and statements. This is accomplished by managing all individual transactions as a single transaction. To properly adjust an account, these individual transactions need to be put together to form an account adjustment.
When an Adjustment to an Account is Necessary
Most receipts received are for the total amount owing on an account, so the receipt equals the invoice balance. If this is the case, when the receipt is deposited, all the invoices will be paid off by the system and nothing further needs to be done.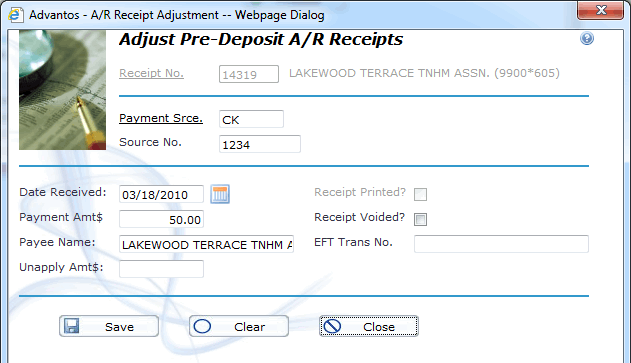 However, if the receipt does not equal the invoice balance, the system cannot apply the receipt and will put the receipt in ADVANCE HOLD until an operator applies the receipt. The opportunity to do this comes during the month-end process and is listed on the checklist. In addition, from time to time, a business decision may be made to clear an invoice from an account because of a bad debt situation, or to discount an invoice. The Post Customer Adjustment screen allows you to access the program needed to perform the above functions.
Apply Funds from AdvanceHold or UnApplied
Determine the correct invoices to be paid from these funds, then enter the Post Customer Adjustment screen. Enter as the Source either UNAPPL or ADV. Complete the information as needed and file.
Adjust Account Balances for Bad Debts or Discounts
To adjust a customer balance without reversing an invoice, enter the Post Customer Adjustment program and use the special SOURCE codes designed for this purpose, BAD and DISC. You may create other special use source codes for your own purposes. These SOURCE codes allow you to reduce a customer balance for some business-related reason, in these cases, because the amount may be uncollectible or because the customer may have arranged to receive a discount. Use of these codes will ensure the proper G/L Account is used and print a standard description on the transaction history. Using these special SOURCE codes, you may apply an amount to all invoices, selected invoices or part of a single invoice.