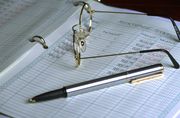 Introduction
The purpose of this process is to create and maintain basic client information.
These Client records contain the basic information required for each property you manage. Without these records, you cannot maintain any of the other files within the Advantos Enterprise Accounting System. These Client records keep the basic information regarding each client.
The system also allows you to maintain a mailing list. This list works well for special purposes to generate labels or letters to special persons or companies you wish to keep track of (like Client mailing lists for financial statements).
Client Maintenance
The client maintenance system is designed to maintain the basic information relating to each Client you maintain on the system. This record contains data such as accounting method, tax id#s, a/r billing methods, etc.
Mailing List Maintenance
The mailing list system keeps special records you may want to use for your own special purposes. This system is usually only used as part of some word processing application, such as letters, labels, etc.