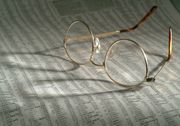 The A/P system manages all invoices from vendors to be paid. Payments can be in one of two forms; a printed check, or a NACHA transaction. Invoices are posted with information from the paper invoice, or they can be imported via a ".csv" file (or an Excel spreadsheet converted to a ".csv" file). Before any invoice can be paid it must be "approved". Each invoice is also assigned a due date. The Cash Requirements report displays ALL invoices with a due date less than, or equal to, the date selected, or any invoice, regardless of the due date, that is "approved" to be paid. So, when entering a due date remember that unless approved, the due date determines when the invoice will appear on the Cash Requirements report.
Post Invoices
Post vendor invoices to the Advantos ® application either directly or via import. Do this through the A/P Invoice Maintenance process via "A/P > Invoices & Work Orders > Post Invoices".
Review Cash Balances before Writing Checks
When all invoices are entered and you are ready to run checks, you must be sure all bank accounts to be affected have enough cash to cover the invoices to be paid. The Cash Requirements Review process provides a single view into the items to be paid and the bank account balances needed to cover them. The report reflects all the unpaid invoices to be paid with a due date that is less than or equal to the due date you select, or "approved" invoices, along with each Client's bank account balance. It is an on-line report in summary format, giving you the totals for each client. You can then select each client total to review the detail on-screen, determining which of these invoices you want to pay (by approving them) and which ones you do not want to currently pay (by disapproving them).
You can also review invoices for changes or corrections and enter these in the system. Invoice due dates can be changed to move invoices (if not yet approved) to a future check run for payment (rather than deleting and re-entering them), so they no longer show up on the current cash requirement report. Review invoice descriptions for accuracy, especially account numbers. Note any transferring instructions for cash balances.
Print the 'Final' Cash Requirements Report. This pulls everything back together into one report for A/P use. Review the report to verify all changes have been made. Use this report to indicate what action will be taken with regard to bank balances (usually transfers to or from savings accounts)
If there are any NACHA transactions to be made make sure the ACH processing has been completed; you know, review and pre-notification NACHA file. Any NACHA file created need to be uploaded to your NACHA financial institution.
Process Checks
Run the Check Preparation program. This process only pays "approved" invoices. For vendors who have NACHA information, checks won't be printed but a NACHA "Direct Payment" file will be created. Advantos ® treats all payments as checks for reporting purposes. If a NACHA file has been created then upload it to your NACHA financial institution.
Run NACHA Submission Process
If a NACHA file was created, and uploaded to the bank, when the bank approves it you should notify Advantos ® that these items are no longer available for voiding or reprinting. Run this process to accomplish this.
Print Check Registers
You can request Check Registers to be sent to the printer. Duplicate copies of checks are not created by the system. You may reprint a check at any time if you need a copy, and the Check Register reports acts as a record of all checks.
Transfer Funds
Occasionally, you might want to transfer funds between bank accounts. The procedure you use depends on how the funds are to be transferred.
Writing an A/P check for the transfer

Enter the A/P invoice, using a Funds in Transfer GL account#. This is an asset account, and should be an active GL account on every client chart of accounts. Do not use the GL account for the receiving bank account. When the check is actually deposited in the bank account, create a journal entry for the transaction, debiting the receiving bank GL account# and crediting Funds in Transfer GL account#.

Electronic funds transfer

If there is no paper check written, simply make a journal entry for the transaction, debiting the receiving bank GL account# and crediting the disbursement bank GL account#.