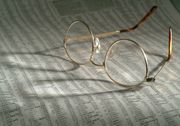 Introduction
Prepaid checks are those checks written off the accounting system but from bank accounts maintained on the system. Because of this, there needs to be a method to post the processing of that check onto the system without creating an actual check. The check written off the accounting system is either a blank check created from the Advantos software, or is a check like a temporary check obtained at the bank or part of old check stock.
Print Blank Checks
You can print a 'Blank Check' through the 'Print Blank A/P Checks' utility (Accounts Payable/Misc Utilities/Prepare Blank AP Checks). You may do this and print more than one, to have extras on hand. It is not recommended extra checks be printed because this presents an additional security problem needing to be addressed. Once you have printed a Blank Check then it can be completed by hand and distributed.
Post PrePaid Check
You can only enter one invoice per check issued. So if you hand wrote a check to a vendor paying more than one invoice, you will have to consolidate them into one invoice for posting purposes.
At the 'Pay Type' drop-down, select Paid. You will then be prompted to enter the Check Number and the Date Paid.
If you are using a hand-written check to pay an invoice that has already been entered into the system, use the Post Invoices screen to display the open invoice & then click on the Pay button.