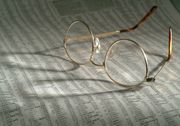 Introduction
The purpose of this process is to make sure Clients are billed back for their use of all supplies provided by the management company. In order to perform this process, multiple tally sheets are provided for various supplies in order to ensure all supplied are billed back.
Track the Ongoing Use of Supplies
There are multiple forms printed throughout the month tracking various supplies usage. In addition, usage forms should be firmly secured next to the two most costly sources of supply usage: postage machine and copier. The standard forms are printed by the system are the A/P Supply Log, Homeowners Statement Supply Log, and A/R Customer Statement Log. These forms are printed when you perform the particular task (such as printing checks). They provide the number of forms printed, with columns for envelopes, postage, and special charges. Special charges could be the cost of preparing an A/P or P/R check not on the normal processing dates.
Complete these forms then file them in the J/E, A/P Supply Invoice, Utility Log notebook. At the end of the month you should collect the postage and copier log sheets and place then with the other log sheets already placed in the log notebook.
Prepare A/P Supply Invoice
The A/P Monthly Supply Invoice form should be printed at the beginning of each month (menu# 2.6.4), along with the Journal Entry forms, and placed in the active Supply Invoice notebook. This form is maintained in the 'bforms' file and is in output processor format (see the D3 Reference Manual). Any other use of supplies, files, envelopes, checks, long distance telephone services, delivery charges, etc. should be entered directly to the Monthly Supply Invoice (see form at end of chapter). Total up all other forms then enter the amounts to be charged back to each Client's Supply Invoice. These forms should be maintained by the Accounts Payable person, who should also be responsible for keeping these Supply Invoices up-to-date.
At the End-of-Month, these completed, totaled, and verified invoices should be posted into the A/P module, then treated like any other A/P invoice.