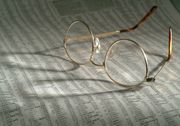 Property Insurance Maintenance
The purpose of this process is to track insurance policy information on the system for clients, ensure current insurance information is in resale files; to assist in billing mortgagees and homeowners for insurance premiums not included in homeowner dues.
Add Insurance Policy Information to System
It is necessary to keep track of all insurance policy information on the system. This information is used to create the billings and as an often-used reference tool for homeowners and mortgagees.
Uus T/R option# (5.1) to enter this information. Complete the information requested on the screen, or modify existing information, using other clients as an example. Be sure this information is complete since it will be needed to prepare billings and answer client questions.
Process Insurance Policy Renewals
Most Clients have hazard insurance policies which will replace/repair their property and inprovements (their homes) in case of damage. Policies will generally cover all common property, but not individual personal property. In addition, most associations have fidelity bonds which are required for various government agency approvals.
The paperwork for these policies will be forwarded to your office to ensure timely renewal, along with completion of other administrative tasks associated with insurance policy renewal.
Upon receipt of the policy information or billing notices, the following steps should be taken:
Begin a CSAR to track steps taken and any charges accruing.
Contact the Client for approval. The Client must approve the renewal of the current policy or decide to seek bids from another company. They must also approve us handling their bill-backs, if the Client portion of insurance premiums are not included in the monthly billings.
The Client can be contacted by letters or the request can be passed to them through the Property Manager so discussion can be scheduled for a meeting and follow-up can occur.
Once the Client has approved renewal of the current policy and approved us doing the billings, then prepare the AP invoice information to ensure timely payment of the premium. Note: if the insurance is included in the monthly billings, use G/L acct# (insurance expense); if the insurance is not included in the monthly billings (billings will be generated), use G/L acct# (A/R Ins Premium).
Based on the information from the certificate or billing, go the menu# 6.3.1 and update the premium information on the system. This must be done before any billings are generated!
If there is not enough of a breakdown to up-date our records, you will need to contact the insurance agent's office to get a breakdown.
Prepare Insurance Premium Billings & Process Receipts
Please review the instructions for Billing Insurance Premiums back to mortgagees.
Update Resale File(s)
The resale files are to contain evidence of insurance on the property. Any insurance policies and certificates of insurance received in the office must be copied for the resale file. DISCARD EARLIER INFORMATION.