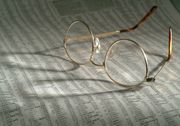 Introduction
The purpose of this process is to ensure all monthly administrative tasks are performed each and every month. Such tasks are needed to ensure the smooth administration of the office operations within the property management company. These administrative tasks are important because the accounting system is often required to prepare auditable financial statements, and these auditable financial statements require a vast amount of information that the auditors require.

_____Ensure approvals are obtained on all A/P invoices by having A/P 
     person make notations on Final Copy of Cash Requirement before 
     presenting for review.

_____Establish work goals for next month, marking due dates on calendar 
     for Financial Statements copy and mailing, A/P check runs, Payroll, 
     T/R statement cutoff, T/R Statement mailing, Newsletters, Closing 
     A/P, T/R, P/R, A/R and G/L.

_____Review supply audit at end of month.

_____Check postage on meter prior to A/P check runs.  Reduce/increase 
     invoice as necessary.

_____Check to see if filing is being kept up.

_____Review client deposits being done a regular basis and deposit 
     receipts filed.

_____Review to see if bank corrections are being researched and processed.

_____Review resale packages periodically to see if 10 day guidelines are 
     being met.

_____Review resale file master documents.

_____Review Payoff Binder to see if old items are being followed for 
     deletion.

_____Review vendor files.  Print vendor listing to see if licensing dates 
     are present and current.

_____Verify filing is kept up for financial files (AP filing).