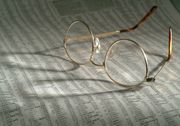 Introduction
The purpose of this process is to assist in deleting old clients from the Advantos Enterprise application. This process removes all records associated with the selected client(s). This should be done as quickly as practical. This process has its own menu separate from the Client Maintenance form.
When you delete a client there are several reports that are automatically printed. These reports contain data on bank accounts, temporary and current A/P invoices, and A/R (not T/R) history for archiving. A client cannot be deleted if the selected client's bank account balance is not zero (all bank accounts this client is associated with). After the data is printed, the user has one last chance to abort the deletion. Once continued, all client data is removed from your database.
If you need to issue 1099s to clients by client# at the end of the year, make sure not to delete the client from the system until after this is done, as the client record will be deleted. The AP history records for deleted clients are maintained on the system after deletion, but are deleted during the end-of-year AP update.